New leaf growth and branch formation of a white flowering Hong Kong Orchid Tree (Bauhinia) growing in the home garden, near Innisfail, Far North Queensland, Australia.
The tree was not in flower at the time of photo taken, Feb 14 2012.
"Line-Up " by Kerryn Madsen-Pietsch | RedBubble: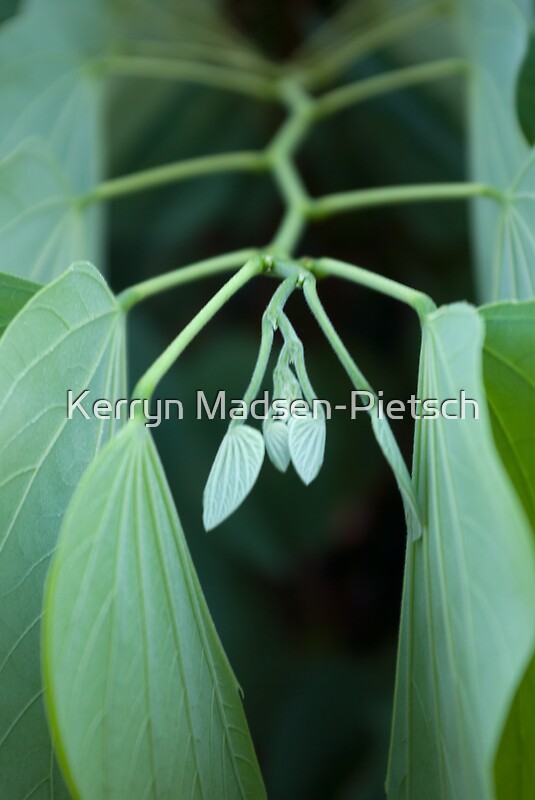 "Line-Up" by Kerryn Madsen-Pietsch ©2012 Photography
It is a species of flowering plant in the family Fabaceae or Leguminosae, commonly known as the legume, pea, or bean family.
Work featured
Woman Photography group at RedBubble (17.02.2012)
Challenges
I Shoot Raw – Dual Winner (with 5 votes)
plus received Featured Artist in the group
Camera/Shoot Details
Handheld Pentax K10D 18-55mm F3.5-5.6
1/8sec @F5.6 ISO 100 FL.55mm Date Feb.14
Raw file processed via CS2.